Whisky's Puppies 2014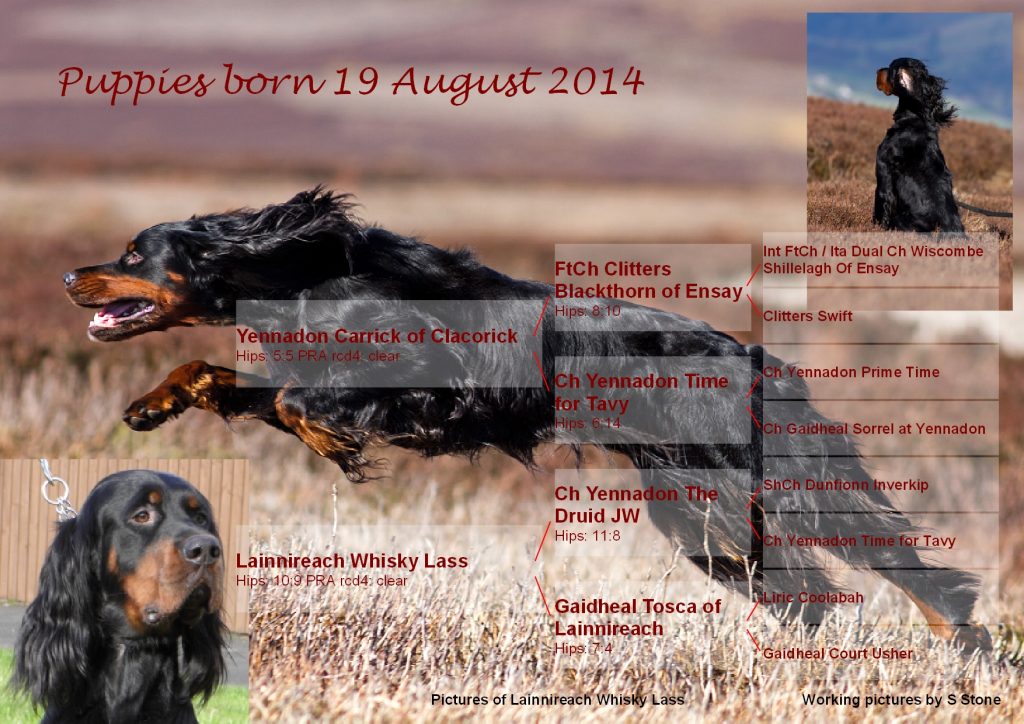 Whisky (Lainnireach Whisky Lass) x Carrick (Yennadon Carrick of Clacorick)
Sire
YENNADON CARRICK OF CLACORICK

Hips 5:5 ~ PRA (rcd4): Clear

Sire


FT.CH. CLITTERS BLACKTHORN OF ENSAY

Hips 8:10

Sire




INT.FT.CH./ITA. Dual CH. WISCOMBE SHILLELAGH OF ENSAY

Dam


CLITTERS SWITF

Dam
CH. YENNADON TIME FOR TAVY      

Hips 6:14

Sire


CH. YENNADON PRIME TIME J.W.


Hips 9:5

Dam
CH. GAIDHEAL SORREL AT YENNADON
Hips 8:8

Dam


LAINNIREACH WHISKY LASS

Hips 10:9 ~ PRA(rcd4): Clear

Sire                      


CH. YENNADON THE DRUID J.W.  

Hips 11:8 ~ PRA (rcd4): Clear

Sire


SH.CH. DUNFIONN INVERKIP


Hips 5:3

Dam


CH. YENNADON TIME FOR TAVY


Hips 6:14

Dam


GAIDHEAL TOSCA OF LAINNIREACH

Hips 7:4 ~ PRD (rcd4): Carrier

Sire


LIRIC COOLABAH


Hips 3:3

Dam


GAIDHEAL COURT USHER


Hips 7:9
Full 5-generation pedigree is available on request.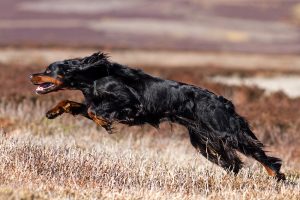 About Whisky (Lainnireach Whisky Lass):
Whisky is a home-bred girl from our first litter, born in March 2010. She's been shown and consistently placed among both breed specialist and non-breed specialist judges. Out on the moor Whisky is completely at one with handler. A wonderful temperament.
Picture copyright Susan Stone. Reproduced with kind permission.

About Carrick (Yennadon Carrick of Clacorick):
Bred by Nicky & Syliva Ackerley of the dual purpose, champion, Yennadon kennel. Carrick is from strong field trial and dual purpose breeding. He's got a great nature and has performed well when working. He's frequently found in field trials and grouse counting. Of more working lines, he's not run away with show titles, but he's consistently placed none-the-less.
oOo oOo oOo oOo oOo
Whisky had 12 puppies on the 19 August 2014. Six girls and six boys.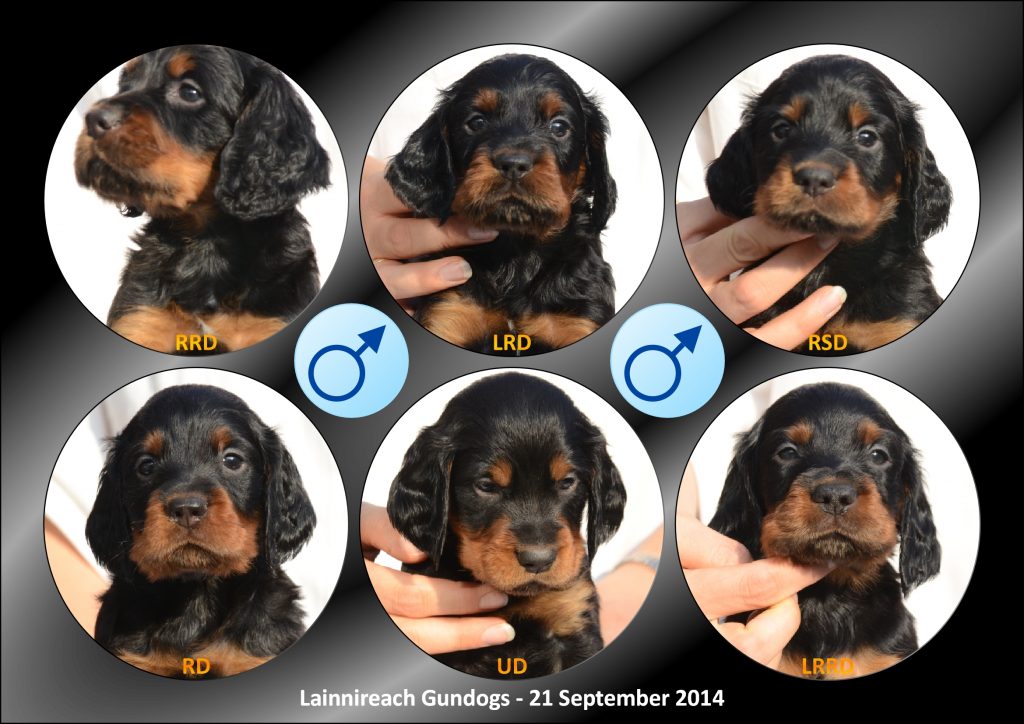 Boys:
Lainnireach Piper at Arms "Jaegar"
Lainnireach Whisky Mac
Lainnireach Scotch Solace
Lainnireach Rusty Nail "Bracken"
Lainnireach Highlander
Lainnireach Sneaky Pete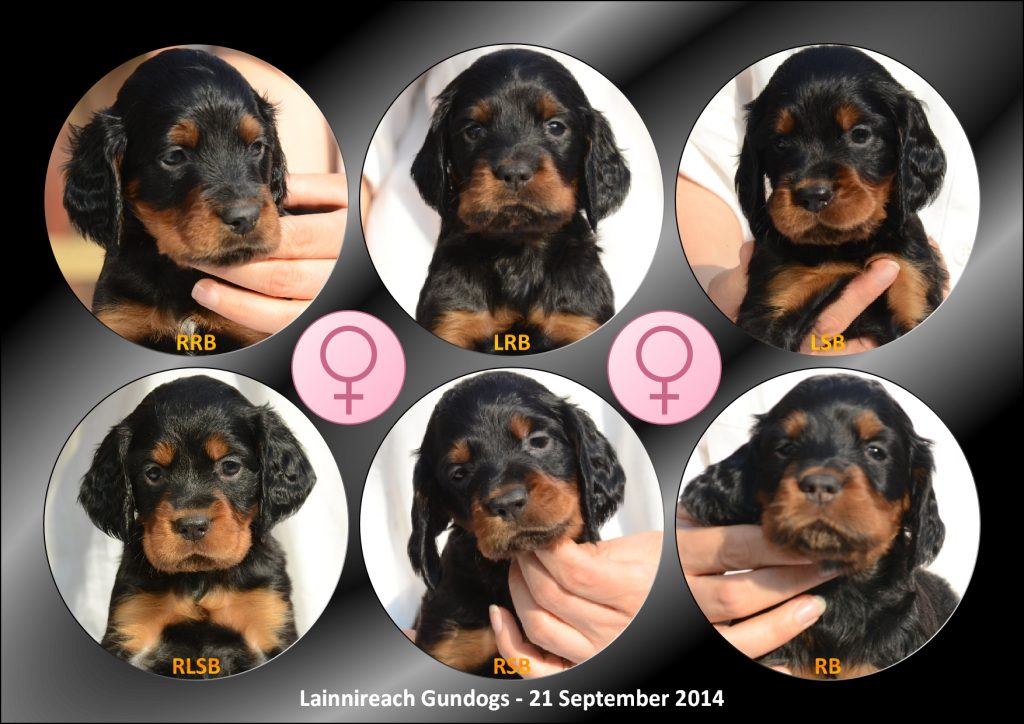 Girls:
Lainnireach Royal Flush "Dixie"
Lainnireach Whisky Royale "Ambush"
Lainnireach Smokey Rose "Morven"
Lainnireach Liberty Bell "Sasha"
Lainnireach Libertine "Ruby"
Lainnireach Honey Bun "Freya"
oOo oOo oOo oOo oOo
Our responsibilities to our dogs and for breeding
We promise that all dogs in our ownership are reared as happy and healthy dogs.
Occasionally we may have puppies available. However we only breed a litter when we are looking to keep a puppy ourselves.
If you would like more information on planned litters please email us for details.  Please note that we vet all potential owners for suitability and coming to see our dogs/puppies doesn't always mean you will be taking a puppy home.
When breeding, we are looking for conformation, working ability, looks and above all temperament.
We will actively work with the Kennel Club, breed clubs and councils, to ensure our dogs are fit for purpose.
We will honour the Kennel Club's Codes of Best Practice.  As responsible breeders we will:
– Not mate a bitch which is under 24 months of age
– Not whelp two litters within a 12 month period from the same bitch
– Keep accurate records
– Not allow a puppy to leave our kennel until it is at least eight weeks of age
Kennel Club Approved Breeder
The Kennel Club is UKAS accredited to certify me, as an Assured Breeder, against the requirements of its Assured Breeder Scheme.
The Kennel Club is the only organisation accredited by the United Kingdom Accreditation Service (UKAS) to certify dog breeders, under the Kennel Club Assured Breeder Scheme. This means that the Kennel Club is recognised as an impartial and competent inspector by the government's sole national accreditation body. This gives the puppy buying public additional confidence that as a Kennel Club Assured Breeder, I am committed to meeting and maintaining high standards for caring for the health and welfare of their puppies and breeding bitches, and are the best point of contact for buying a healthy, happy puppy.
We have been recognised as Kennel Club Approved Breeder Scheme since 2010.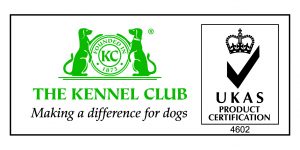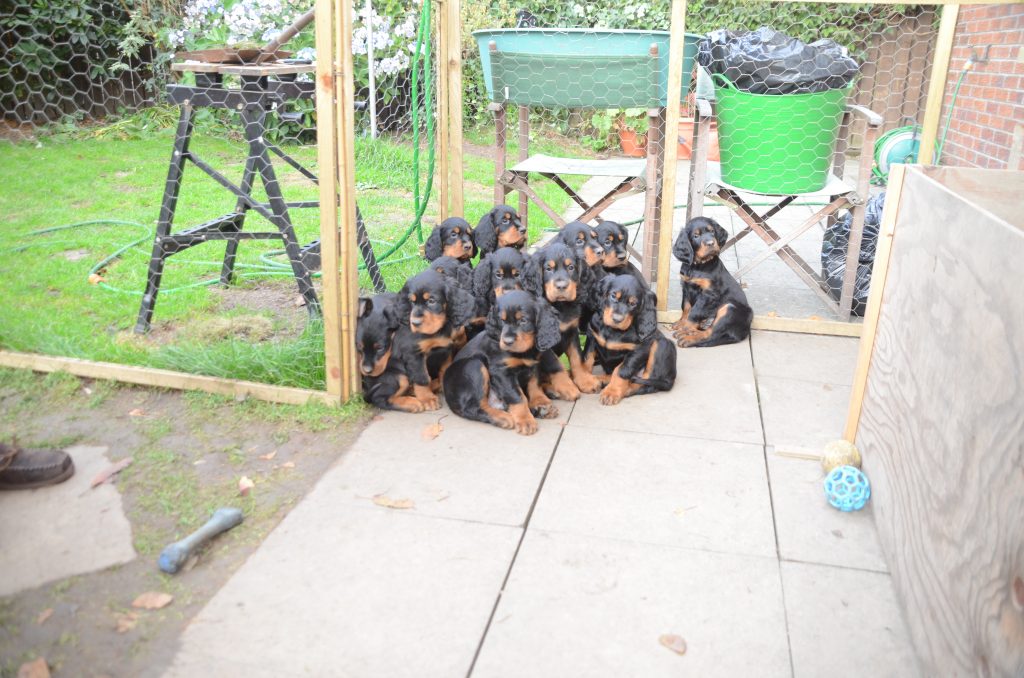 Save
Save
Save
Save
Save
Save
Save
Save
Save
Save
Save