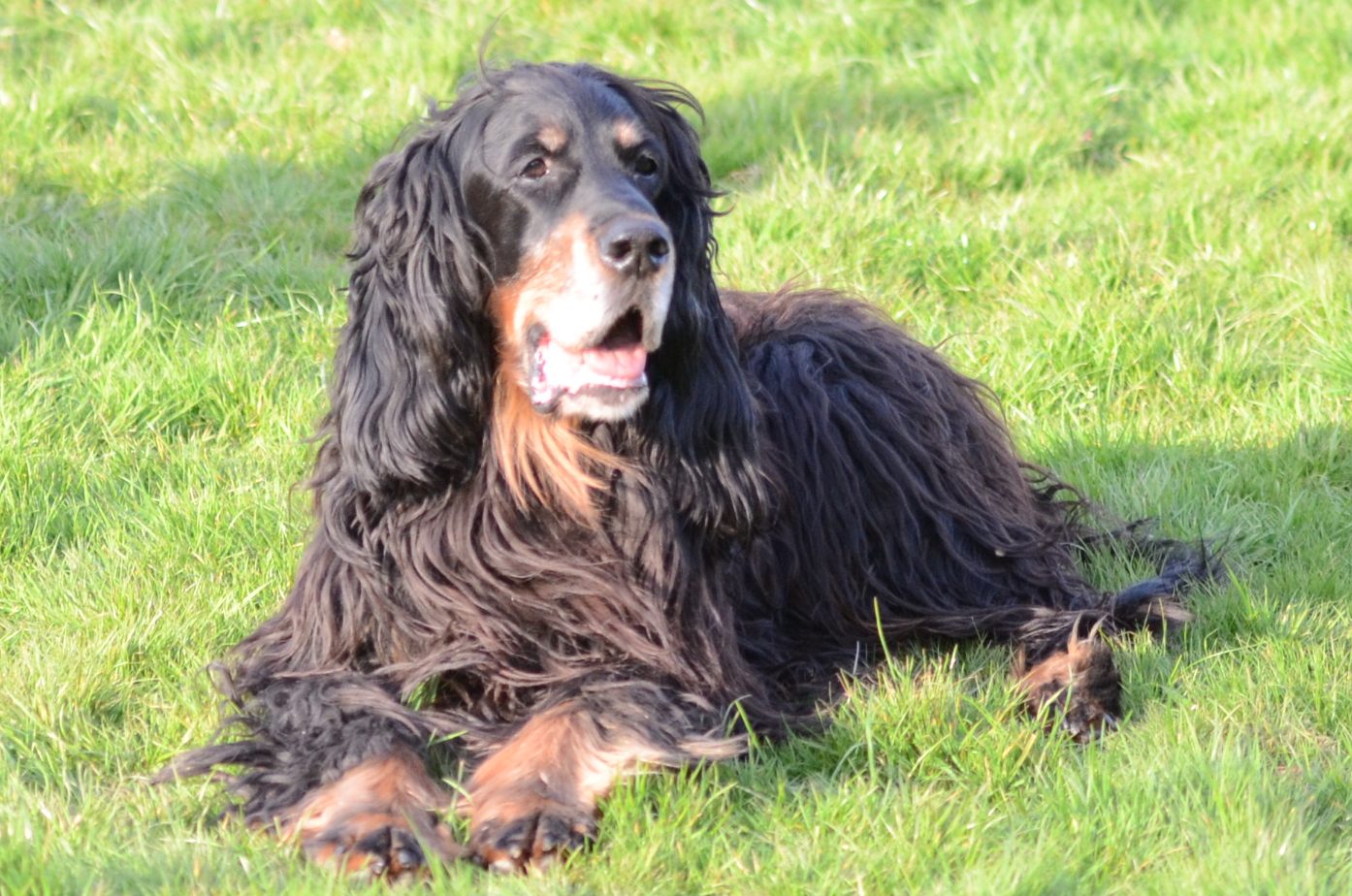 Gaidheal Tosca of Lainnireach "Bracken"
22.04.2007-01.11.2021 ~ BVA H/D 7:4 ~ PRA (rcd4) Carrier
Sire: Liric Coolabah ~ Dam: Gaidheal Court Usher
Bracken – the start of Lainnireach Gordon Setters. My first Gordon. My first show dog. My first time at Crufts. My first time on a grouse moor. My first stud book number. My first litter. Her loss is still felt.
Bred by the late Yvonne Hunt (Gaidheal affix), we are immensely proud to have been trusted with her and to have had the pleasure of so many years together.
At the grand old age of fourteen and a half, it was time to say goodbye. Her legacy continues through children, grandchildren, great-grandchildren and great-great-grandchildren, with many more generations we hope yet to come.
Bracken gained her Stud Book number in May 2012.
Judges comments over the years…

"workmanlike yet feminine bitch showing balance, excels in front assembly with well pronounced sternum & spring of rib giving plenty of heart room, strong in back & over loin & muscular first & second thigh development, Slight slope to croup giving correct tail set. Moved around the ring with ease & grace."

"pleasing outline both standing & moving, most beautiful head & expression to die for, excellent clean neck set into well laid shoulders with a good spring of rib, short coupled through the loin with excellent hindquarters, free easy movement."

Comments from Judges reported in Dog World 2011-3
---
"Bramble" – my Working Cocker Spaniel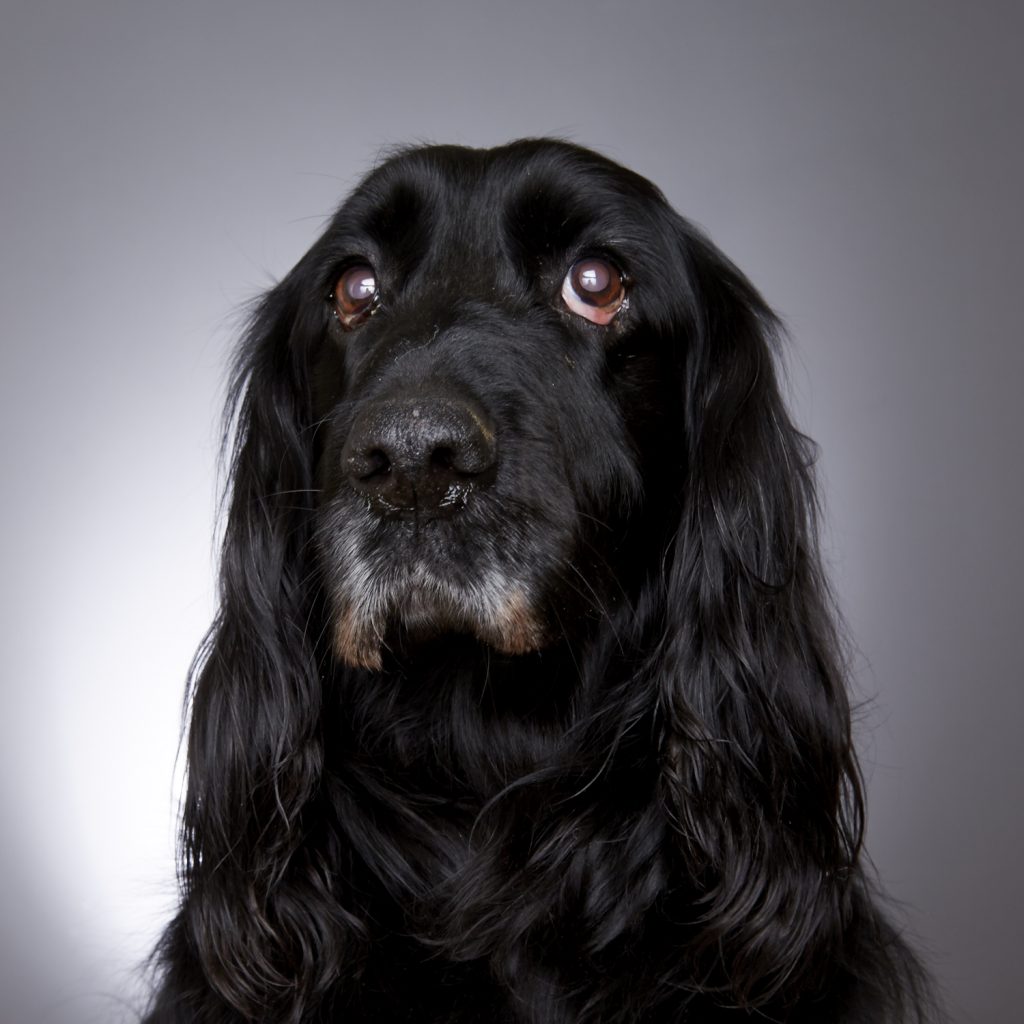 My first dog as an adult living on my own. Whose bright idea was it to get a whirlwind of a working cocker spaniel?! But despite her energy, we were introduced to obedience which Bramble did to a high standard and we also did agility. I never thought I'd have a competitive streak when it came to running around an agility course but once that clock started ticking the adrenaline started pumping – Bramble's tail wagged as quick as my heart paced I'm quite sure!
A fabulous little dog who decided she'd had enough fun for one life at a little over 15 years. Run free over rainbow bridge.
---
Lainnireach Whisky Lass "Whisky" (aka WooWoo)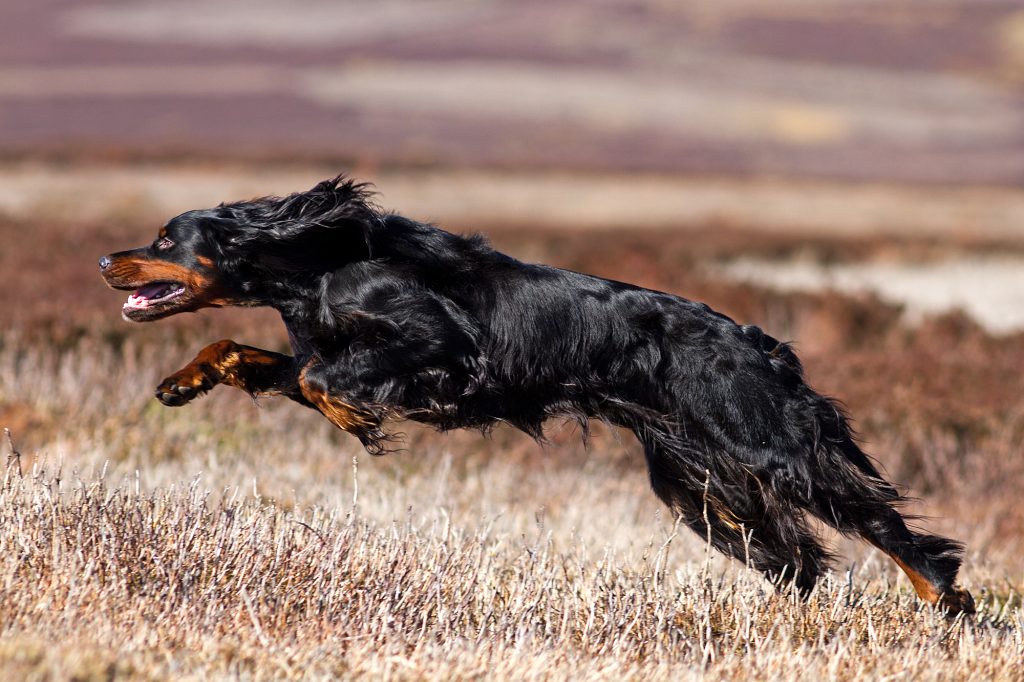 13.03.2010-05.12.2017 ~ BVA/HD 10:9 ~ PRA (rcd4) Clear
Sire: Ch Yennadon The Druid JW ~ Dam: Gaidheal Tosca of Lainnireach
My Whisky Lass. Whisky and I were at one with each other. I could call her off a sprinting hare and turn her on a six-pence. A superb bond we had. She blessed me with 12 puppies when she was four and her spirit lives on in her progeny.
Whisky was always consistently placed throughout her show career – never running away with winning classes but always in the cards against stiff competition. In 2016 she got her Bronze Kennel Club Good Citizen award. She won Best Veteran Bitch at the Scottish Kennel Club Championship Show in August 2017 – only a couple of months before we lost her.
Comments from Judge Mrs Syliva Ackerley in May 2011

"…good to go over, in this class produced reach & propulsion deserving second, nice head, correctly angulated, good sternum, well ribbed back & good depth to ribcage, correct development in rear quarters."
Picture with thanks for Susan Stone taken on Bowes Moor, Yorkshire.
---
Lainnireach Highland Way (ShCM) "Brodie" ~ 1 CC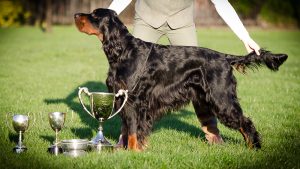 13.03.2010-18.01.2017 ~ BVA/HD 9:4 ~ PRA (rcd4) Clear
Sire: Ch Yennadon The Druid JW ~ Dam: Gaidheal Tosca of Lainnireach
I have so many , many fond memories of "my boy". Highlights included Brodie winning Best Puppy Dog in Breed at Crufts 2011 and gaining his Stud Book Number in lovely style by winning a strong Limit Dog at Crufts 2013. He also gained his Show Certificate of Merit. For a bit of fun we started doing the Kennel Club Good Citizen Dog Scheme and Brodie had his Bronze award. He's also showed steadiness in the field.
Owned and proudly shown by Mr & Mrs Millar and Miss Laura Millar.
---
Lainnireach Highland Fling "Rannoch"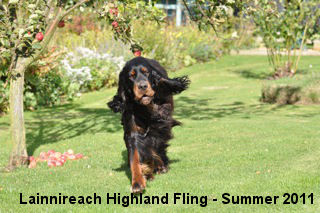 13.03.2010-20.01.2017 ~ BVA/HD 9:4 ~ PRA (rcd4) Clear
Sire: Ch Yennadon The Druid JW ~ Dam: Gaidheal Tosca of Lainnireach
Rannoch was much loved by his family and all those who met him. Only briefly shown he won 1st Post Graduate Dog at his debut show and qualified for Crufts. I have many a fond memory including the first time we went to visit him in his new home where he launched himself on my Dad when we did our recall whistle, grooming him – he had a good coat (and lots of it!), and seeing him dressed up with a kilt on at the Gordon Castle Highland Games in 2012!
Owned and proudly shown by Mr & Mrs Traynor.
---
Lainnireach Back to Cromlix "Baby"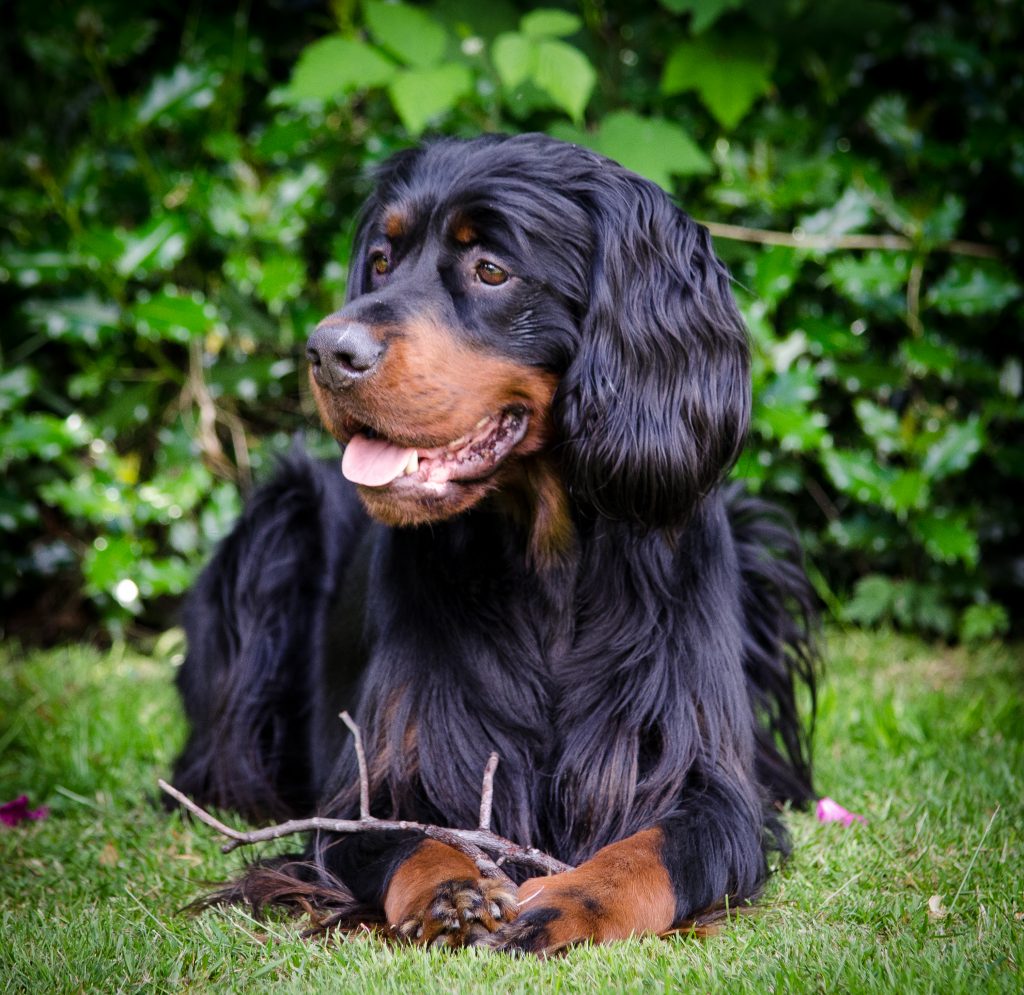 13.03.2010-17.10.2016 ~ BVA/HD 15:16 ~ PRA (rcd4) Clear
Sire: Ch Yennadon The Druid JW ~ Dam: Gaidheal Tosca of Lainnireach
Baby was our very special girl. Although the fourth puppy born, she was the baby of the bunch in my first litter, nicknamed "Baby" and so apt as no one ever put Baby in a corner. A rather quick, sudden end at the young age of only six and a half.
She performed well in the show ring, picking up several firsts over the years. Her highlight was winning Special Puppy VHC, from a large entry, at Crufts 2011.
Utterly gutted. RIP special girl – you're much loved and will never be forgotten.
Bred, owned and proudly shown by Jane Cuthbertson & her family.
Save