LAINNIREACH GUNDOGS NEWS 2019

May – Gordon Setter Club of Scotland Championship Show 2019
(Judge – R Frew)
Very chuffed! Lainnireach Angels Share won Best Puppy in Show at the Gordon Setter Club of Scotland show today. Love this little girl to bits and I'm so proud of her!!!
Our golden oldie, Bracken, got 2nd Special Vintage too.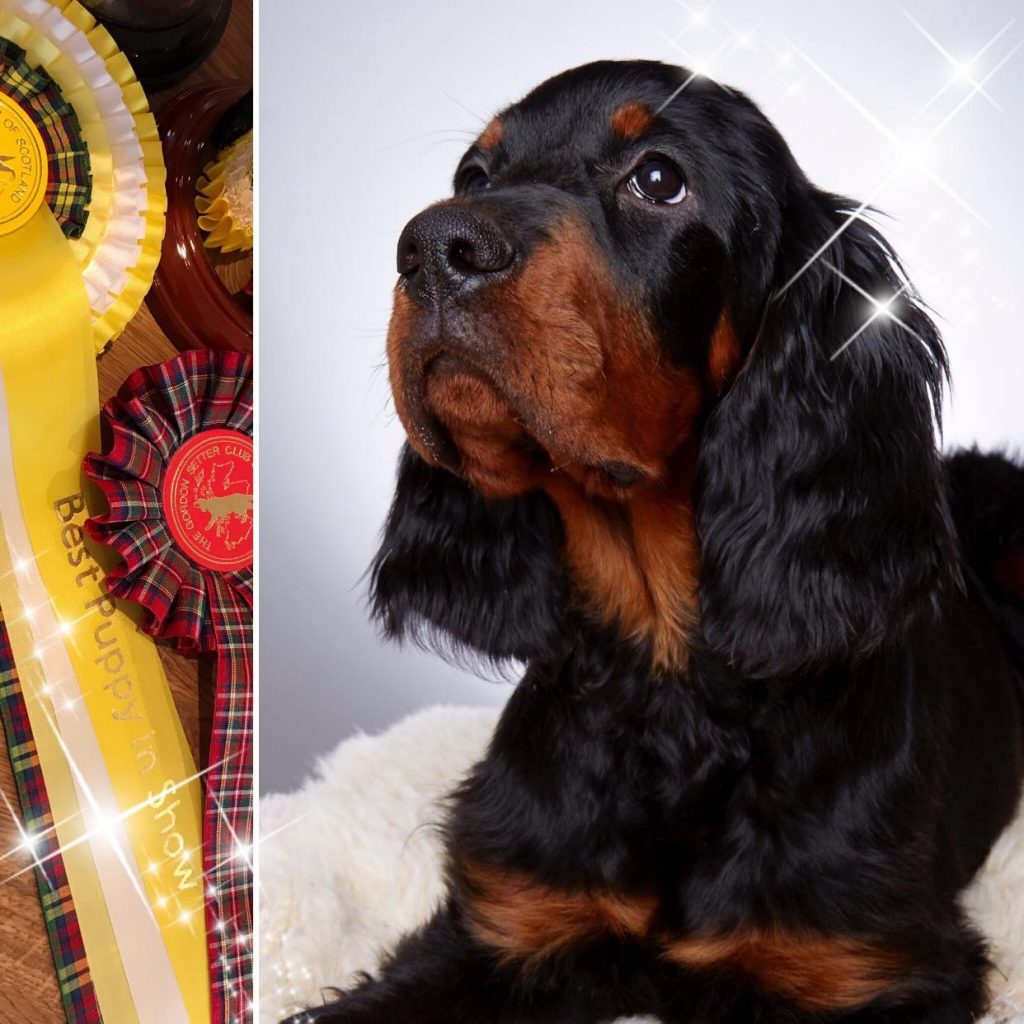 oOo oOo oOo
April – Gordon Setter Association Championship Show 2019 
(Judge – S Bateman)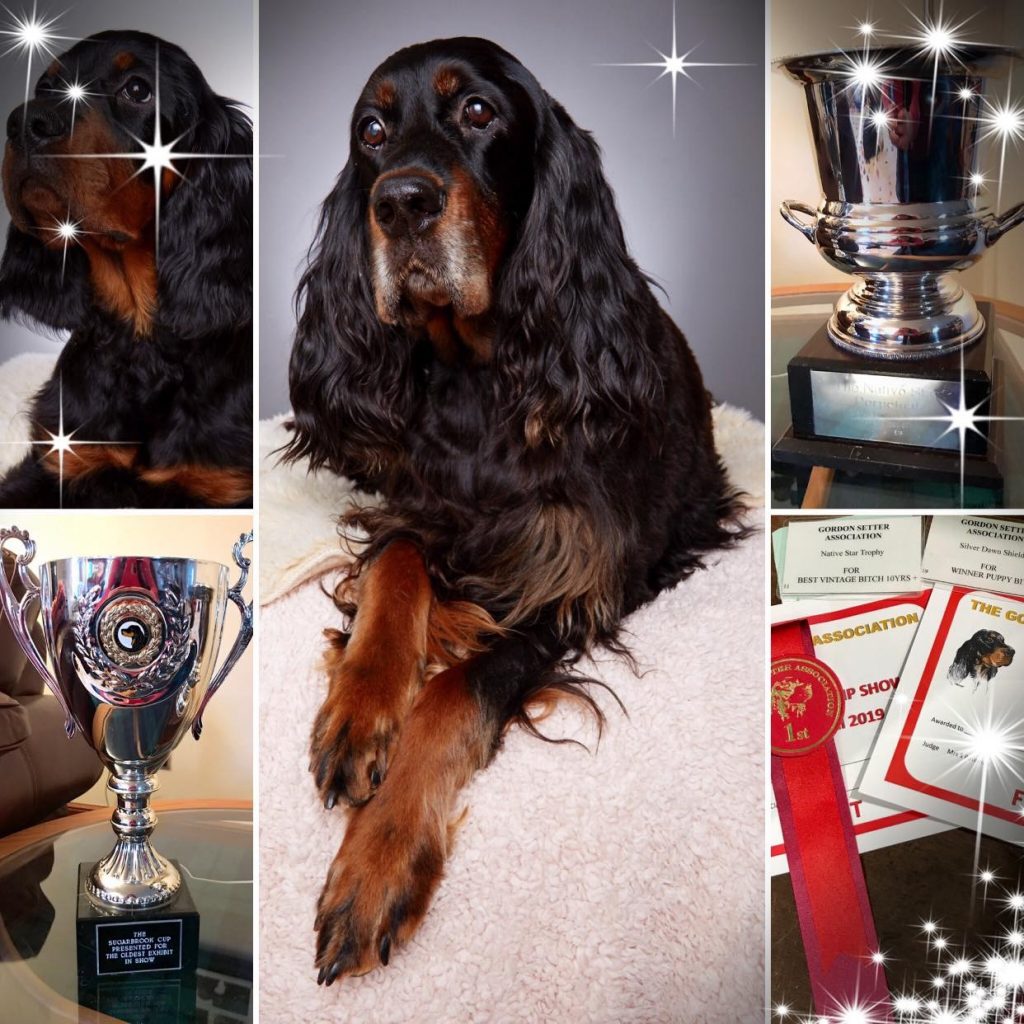 Another 1st for Astar (Lainnireach Angels Share) winning puppy bitch
And my old girlie, and first Gordon, came out of a usually lazy day on the couch to pick up 1st in Special Vintage Bitch and she also was awarded 'Oldest Exhibit in the show' too – she did me proud as always.
Pictures by the fabulous Venture Photography, Edinburgh
oOo oOo oOo
March – SCOTTISH BREEDS Championship Show
(Judge: )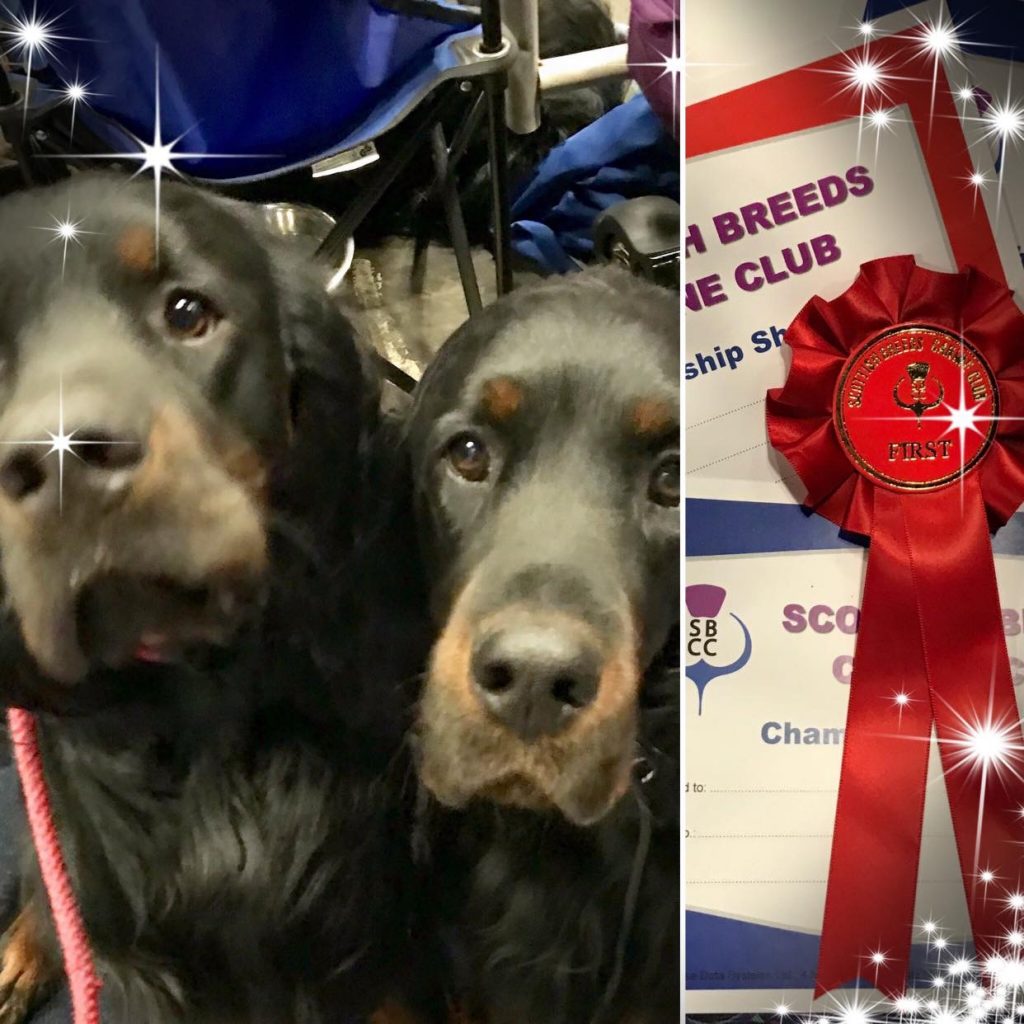 Pleasing day with the doggies at Scottish Breeds Canine Club Championship Show.
Lainnireach Buttons 1st in a lovely Post Grad dog class
Lainnireach Angels Share 2nd in Puppy bitch
2nd with Foresters Xquisite Lady of Darkmoor in Limit Bitch.
That's three qualified for Crufts 2020!
oOo oOo oOo
March – Gundog Breeds Association of Scotland Open Show 2019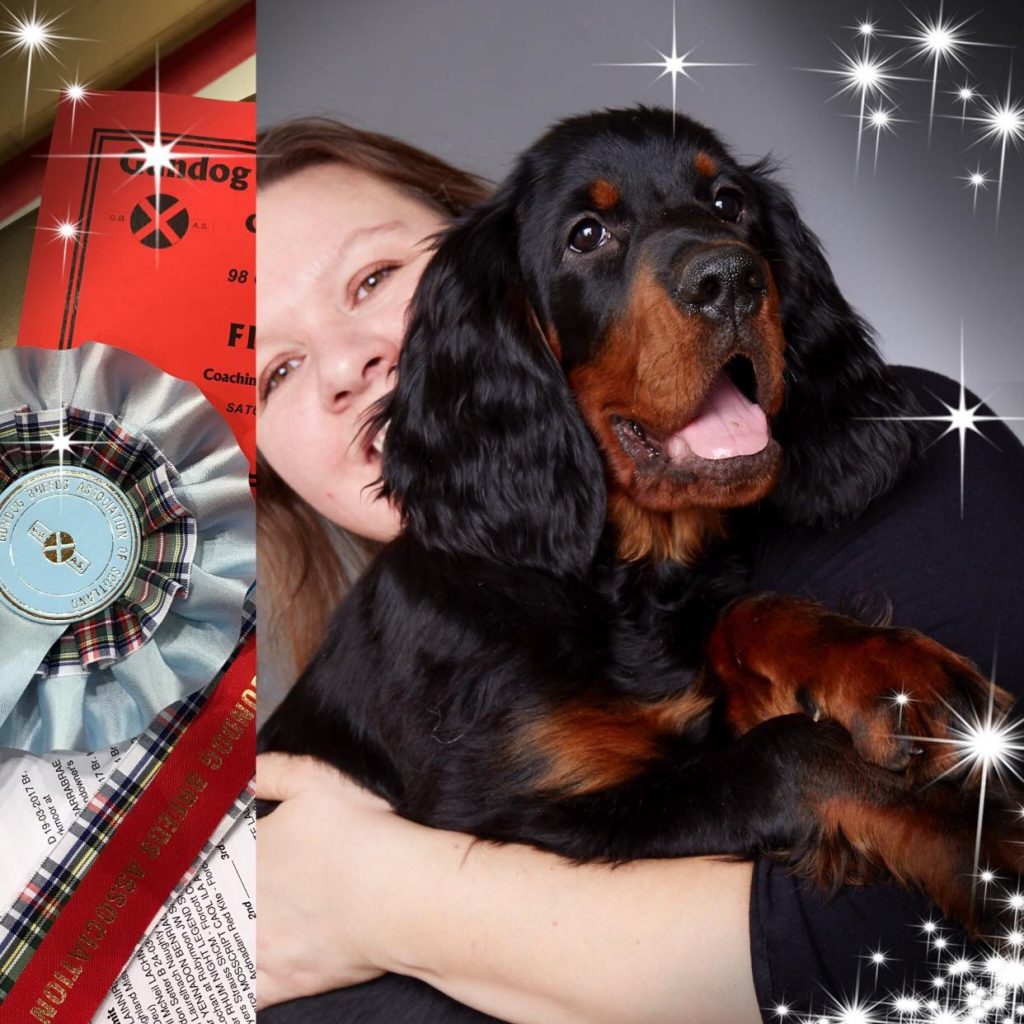 Best Puppy in Breed with Astar and 2nd in a lovely Open class with Josie today in Perth
Pictures by the fabulous Venture Photography, Edinburgh
oOo oOo oOo
March – CRUFTS 2019 
(Judge – Y Slaughter (Ordett))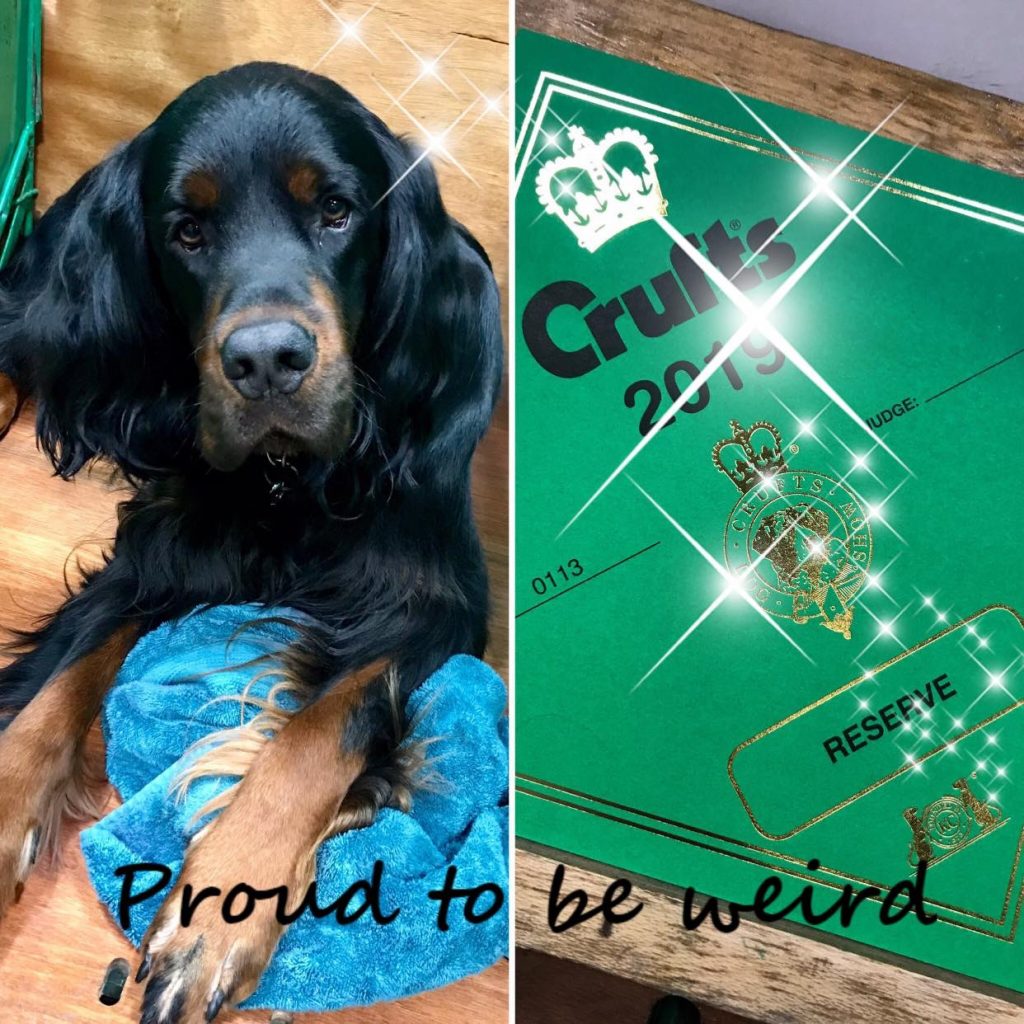 Lainnireach Surprise – Reserve Yearling Dog
Burroughtof Dark Amber von Langstrumpf "Pippi" (Tyber's daughter) – Reserve in Limit Bitch
Lainnireach Liberty Belle at Asheys – VHC Good Citizen Bitch
oOo oOo oOo
January – MANCHESTER Championship Show
(Judge: )
Lainnireach Angels Share – 1st Minor Puppy Bitch & 2nd Puppy Bitch
Burroughtof Star Symphony (Tyler's daughter) – 2nd Limit Bitch